Need your home moved or rotated on site?
Need your home repositioned on your section?
Do you have the perfect home in the North Island, but have an unsightly view? Or have you always wished your home was positioned differently on your section? Here at Prestige Building Removals, we can help with our range of specialist heavy haulage services.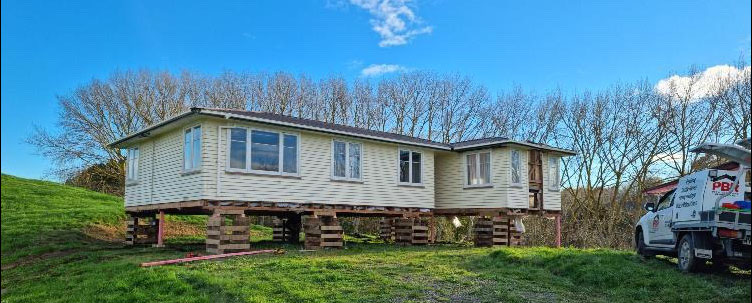 Sometimes your house might not be positioned ideally on your section. Are you making space to add a second dwelling or subdividing your site? We can help reposition your house wherever you need it.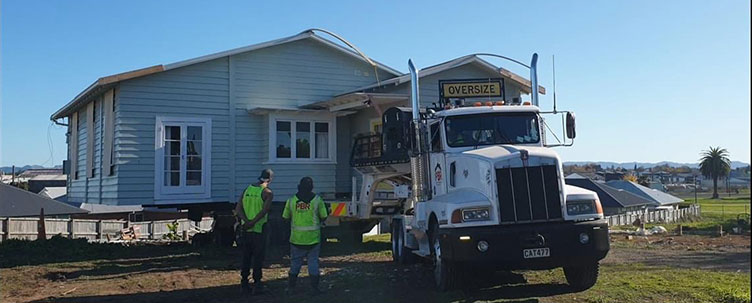 Our team can move your home anywhere in the North Island.
contact us to reposition your home
We're building removal experts
Our state of the art house transport equipment provide an efficient and safe solution for moving and repositioning buildings. Our trailers can be raised and lowered, front and rear or leaned to one side, keeping the building level on difficult terrain.
With the split axle design and double acting hydraulics, axles can be lifted independently giving our operators flexibility to 'step over' obstacles, allowing us to get your house in the perfect location.
We are industry leading, using top of the line equipment with an expert team able to assist with intricate and seemingly difficult house moves.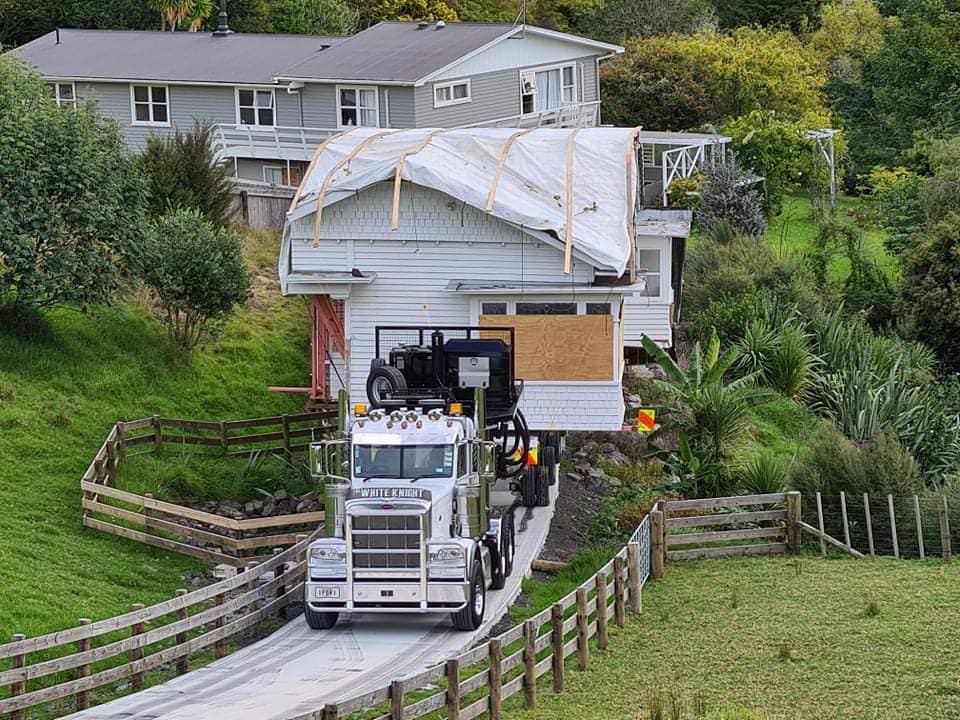 "Flippin' awesome. These guys were amazing especially since we weren't your normal run of the mill project. Supportive, extremely knowledgeable and actually cared. 100% say use these guys. PBR you're awesome oxoxox"
"It was an awesome experience, all i can say is Pat and Crew are so well organised and know their jobs well would have no troubles recommending them. A+++++ Service."
"Pat moved our house from Auckland in two pieces to the Waikato. His team did a stirling job putting it back together and resiting for us."
Whether you are looking to replace or remove your home, or add a secondary dwelling. We can help you understand your options for developing your property.