The North Island's building removal experts​.
Prestige Building Removals Ltd
The North Island's building removal experts​
With over 30 years experience in heavy haulage, you will be assured the best possible transportation of your building on the North Island. For transportable homes, building removal, heavy haulage, relocatable homes, repiling, house lifting, and house storage. We also buy and sell houses from our yard, which is situated at SH1 Horotiu – north end of Keith Hay Homes in Hamilton.
Prestige Building Removals has two main key ingredients: highly skilled staff and state of the art equipment to ensure that your valuable building is transported in a professional manner.
All our work is guaranteed.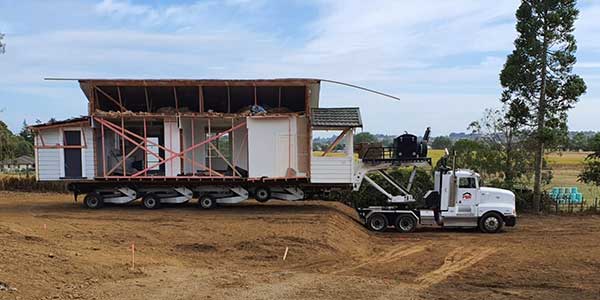 The team at Prestige Building Removals Ltd have developed a technique to safely move your house from your property, to another more desirable property.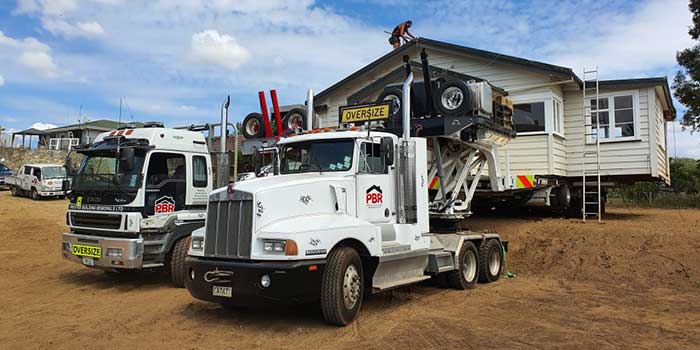 We can take your house off your hands and compensate you with a fair price. From there you can build the home of your dreams on your vacant block.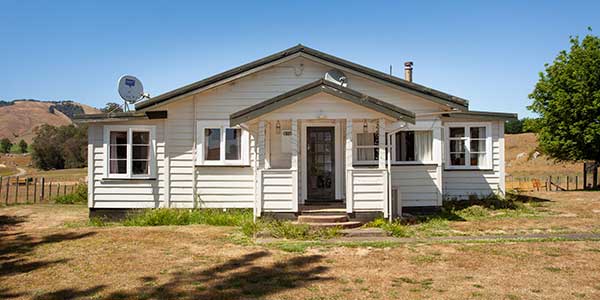 If you're looking to remove your old house so you can build your dream home, we will buy your house and on-sell it to someone who will give it a new lease of life. 
We're building removal experts
Do you have the perfect home on the North Island, but have an unsightly view? Is your home getting a bit unstable in its old age and is sinking into the ground? Here at Prestige Building Removals Ltd, we can help with our specialist heavy haulage service.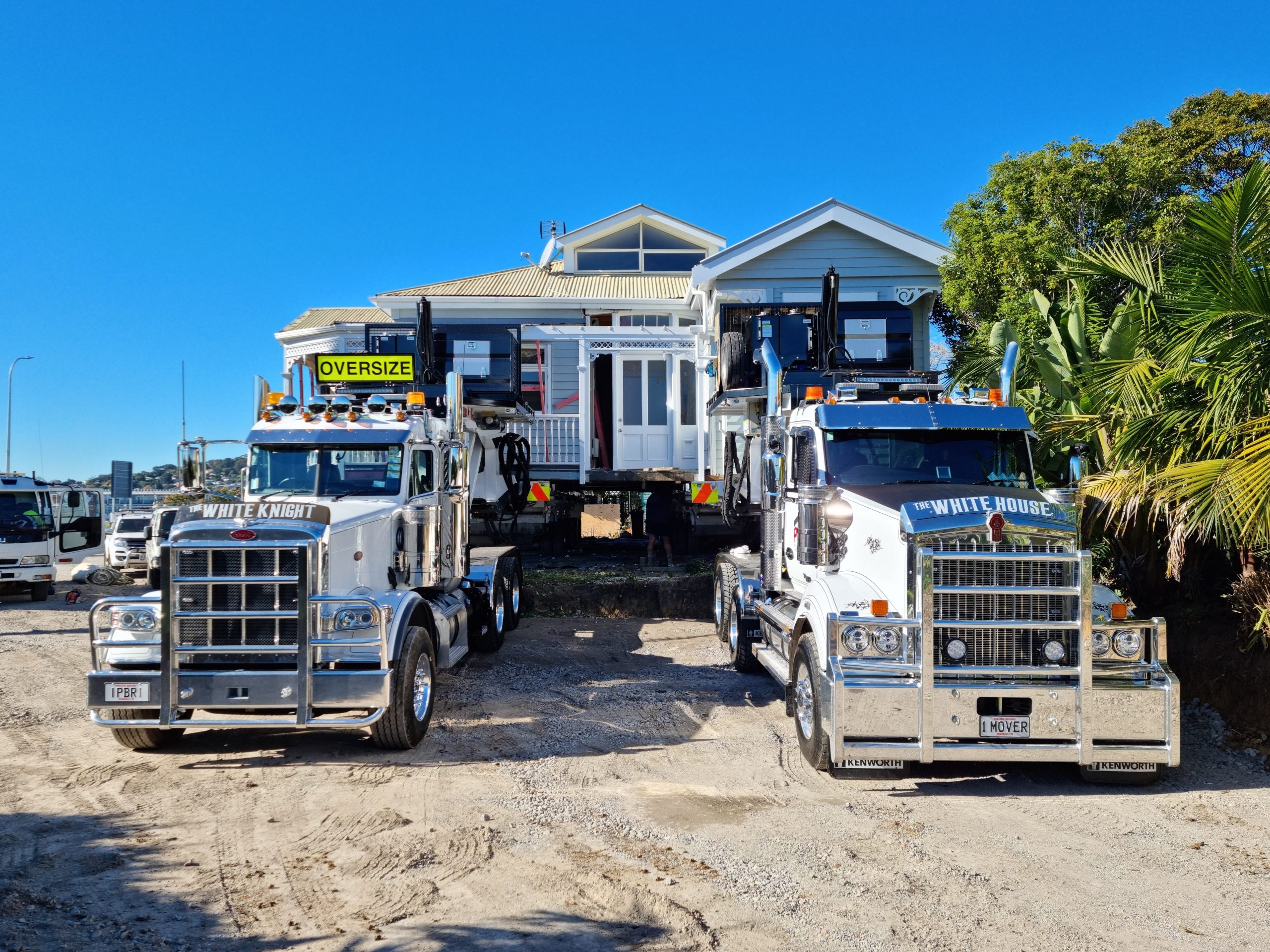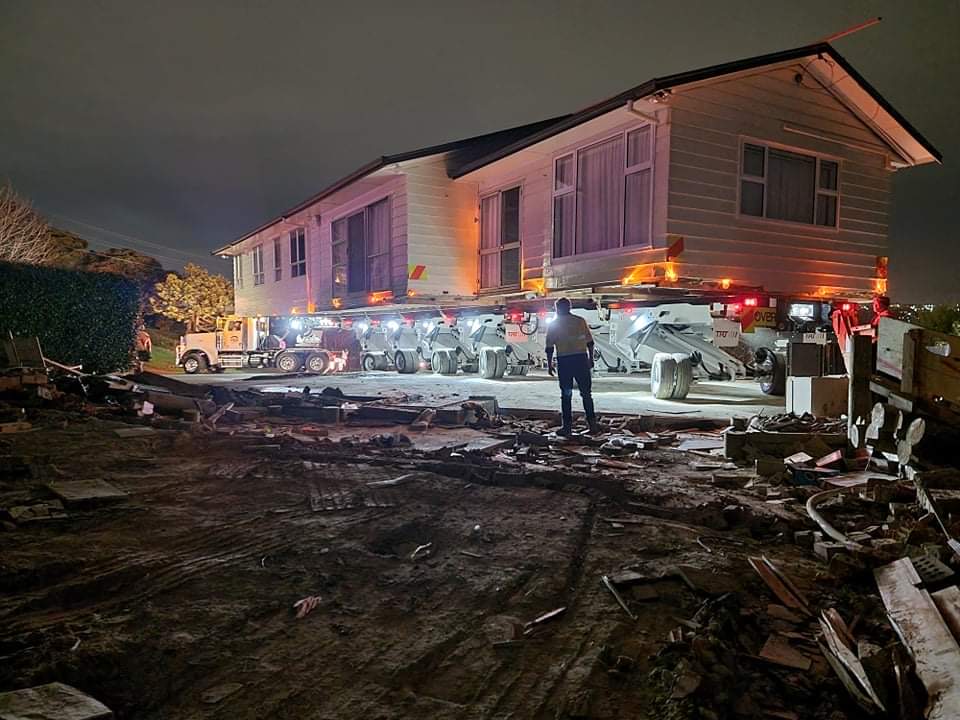 I would like to extend our sincere thanks and gratitude to team PBR. Your team came in first thing in the morning, got stuck straight in and were amazing to watch. We were always stressing about the move, but your team made light work of it to be honest. Our neighbours (no, not that one!!) also commended on how efficiently and easily the team worked to get the house out of our section. The evening move was such a new experience with lots of neighbours coming out to watch. Even this was made to look too easy by your team.

We are truly thankful and very, very impressed with the absolute "can do" attitude of your team Please pass on our thanks to the team. They deserve a pat on the back (I forgot—social distancing) – they deserve a massive thank you!!

Thanks again. We would have no hesitation in recommending PBR should anyone need a house moving company. You guys are awesome!!
Absolutely brilliant! Reliable and responsible crew. More experience than any team I've worked with. Couldn't fault it and will be using again.
"recommends Prestige Building Removals Ltd: "What a wicked team! We can't thank you all enough for your team effort! You all take such pride and care in your work. Highly recommend prestige building removals.""
"Mate you guys are fantastic. Thank you for making this a reality, your team worked hard, house arrived at my Sanson address. Thank you heaps, I'll make sure to put a very good reviews for your team..... thanks heaps."
"Flippin' awesome. These guys were amazing especially since we weren't your normal run of the mill project. Supportive, extremely knowledgeable and actually cared. 100% say use these guys. PBR you're awesome oxoxox"
"It was an awesome experience, all i can say is Pat and Crew are so well organised and know their jobs well would have no troubles recommending them. A+++++ Service."
"Pat moved our house from Auckland in two pieces to the Waikato. His team did a stirling job putting it back together and resiting for us."