HOUSE DEMOLITION SERVICES
NO JOB IS TO BIG FOR US. WE'LL GET IT DONE.
Sometimes demolition is the only choice for removing an old home to make way for something new. Our demolition team at A1 CIVIL & DEMOLITION are committed to being one of New Zealand's leading and most diversified civil works provider.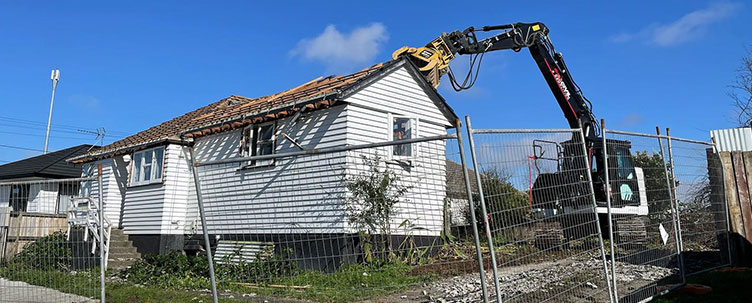 Whether you are needing an old house removed to make room for a new one, or partial demolition for renovations the A1 Civil team has the experience and machinery to complete your job quickly and cost effectively. They manage the complete project from beginning to end, and ensure the demolition is cost effective, timely and recycle as much as possible.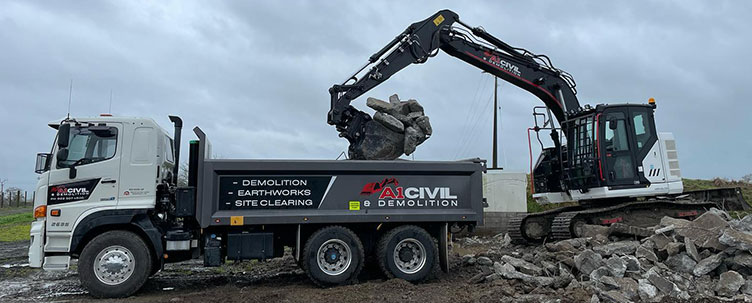 We pride ourselves on being an eco-friendly and sustainable company, striving to recycle as much material as possible. Concrete, Metal and high quality timber are always sought after items. This is great news for the planet and your finances! With dump fee's sky rocketing and many opportunities to reuse these resources we are glad to see these unwanted materials get a second life.
contact us for demolition services
We're building removal experts
Partnering with A1 Civil allows us to offer full wrap-around house removal and delivery services. This includes site preparation before delivering your new house – or full site clearance after removing your house.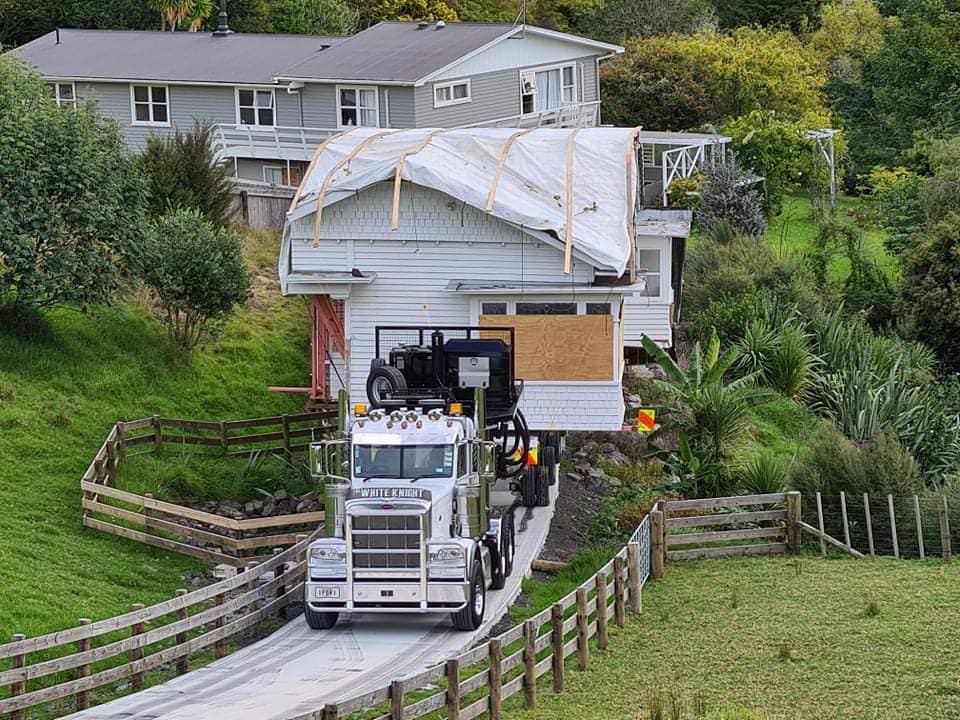 "Flippin' awesome. These guys were amazing especially since we weren't your normal run of the mill project. Supportive, extremely knowledgeable and actually cared. 100% say use these guys. PBR you're awesome oxoxox"
"It was an awesome experience, all i can say is Pat and Crew are so well organised and know their jobs well would have no troubles recommending them. A+++++ Service."
"Pat moved our house from Auckland in two pieces to the Waikato. His team did a stirling job putting it back together and resiting for us."
Whether you are looking to replace or remove your home, or add a secondary dwelling. We can help you understand your options for developing your property.