Need your new transportable home delivered?
WE DELIVER TRANSPORTABLE HOMES FROM ANY BUILDER
If you have a new transportable home being built we can deliver them anywhere in the North Island. 
We work with a range of transportable home builders delivering brand new homes all across the north island. Request the PBR team to deliver your new home to ensure it gets delivered safely and on time.
Transportable vs build onsite
With advancements in building practices and transport technology, transportable homes are becoming a cost-effective alternative to building on-site. These can be built cheaper and much faster. Transportable homes are not limited to small cabins – we can move full size family homes!
We're house transport experts
Let us be the ones to decide if your property is too hard to access. You'll be surprised what we can achieve with our specialist machines and expert team.
Our state of the art house transport equipment provide an efficient and safe solution for relocating buildings. Our trailers can be raised and lowered, front and rear or leaned to one side, keeping the building level on difficult terrain.
With the split axle design and double acting hydraulics, axles can be lifted independently giving our operators flexibility to 'step over' obstacles.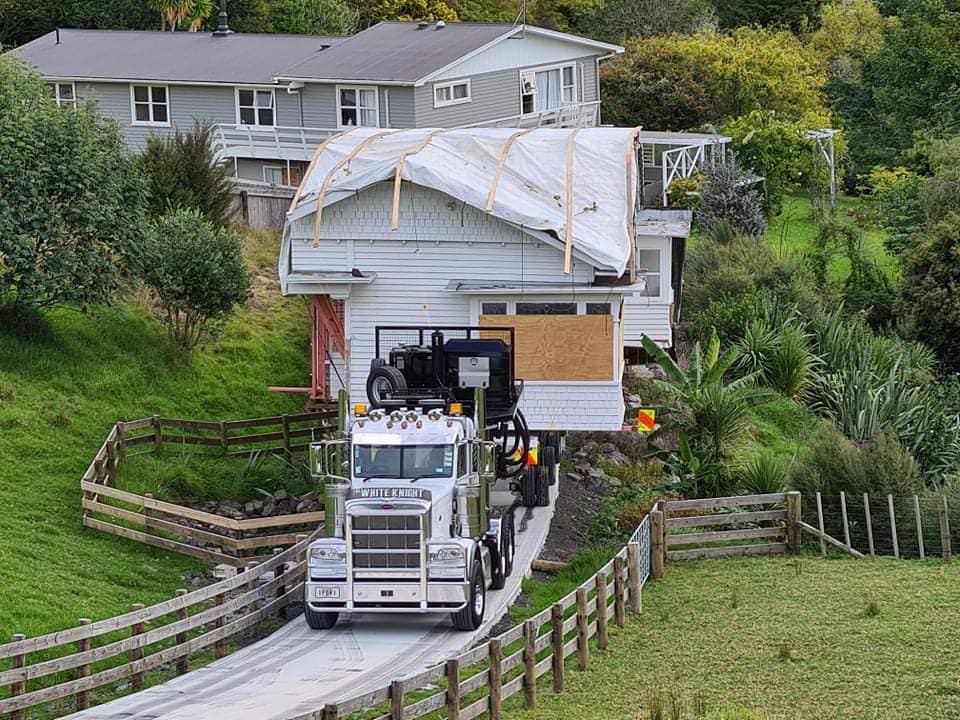 Contact us to find out if its feasible to have your unwanted house transported away.